The youngest AIBA 3-star R&J Mr. Mohamed Al-Khoori – I tried to be fair and neutral with all of the participating boxers at the ASBC Asian Youth & Junior Boxing Championships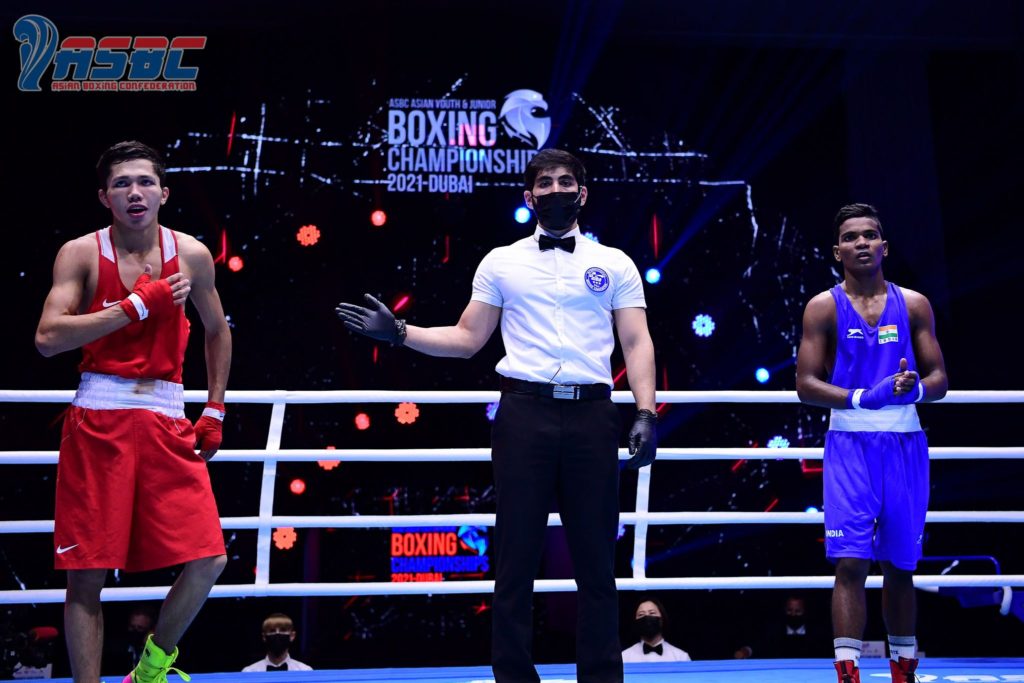 United Arab Emirates' Mohamed Al-Khoori is the youngest AIBA 3-star Referee & Judge who officiated the recent ASBC event. The 26-year-old official worked at the ASBC Asian Youth & Junior Boxing Championships in Dubai with excellent refereeing and judging skills.
As a former boxer of the UAE national team, he understands the boxers' skills, movements and attitude in the competitions which supports his success in his work as R&J. The talented Mr. Mohamed Al-Khoori of the UAE introduced his work and experiences after the end of the championships.
"I felt so excited at the ASBC Asian Youth & Junior Boxing Championships as this was my first assignment after passing the AIBA 3-star R&J Course in May and I was more confident than ever before.
I have been appointed to work as R&J in many previous championships in the Arabic countries and also in the other part of the Asian continent. My last three competitions before Dubai were the Southeast Asian Games in the Philippines, the President's Cup in Indonesia and the ASBC Asian Junior Boxing Championships in Fujairah.
The Grand Opening Ceremony of the ASBC Asian Youth & Junior Boxing Championships was amazing and unique, it was an honour for me to read the official oath of the Referees & Judges in the front of the audience. The hotel of the event was excellent and big enough for all of the teams and officials of the championships. The venue was in a same place and I liked everything in this event specially to see everyone happy during and after the medal ceremonies.
The environment of the event was exciting and the championship was well-organized in Dubai. The participation of 15 countries and nearly 300 boxers are good figures but I wished to see more nations in the championship to increase the competitiveness of our youth and junior events.
As a Referee & Judge of the event, I tried to focus to see only Red Corner and Blue Corner in the ring. I tried to avoid to watch which nations are in the ring and not to think about their past achievements to be neutral and fair for all of the boxers. The most difficult moment for me in this event was to be 100% all the time, every day to make sure I am fair and neutral with the participating boxers.
The knowledge of these junior and youth boxers was impressive, many of them looked elite because of their excellent skills," summarized his experienced Mr. Mohamed Al-Khoori after the end of the championships.
Don't forget you can keep up with all of the action, news, results and photos by following ASBC on Facebook and Instagram.
ASBC website: www.asbcnews.org
ASBC Facebook page: https://www.facebook.com/ASBC.Official/
ASBC Instagram page: https://www.instagram.com/asbc_official/
ASBC Twitter page: https://www.twitter.com/BoxingAsian?s=08