President Mr. Pichai Chunhavajira led the Thailand Boxing Association's Online General Meeting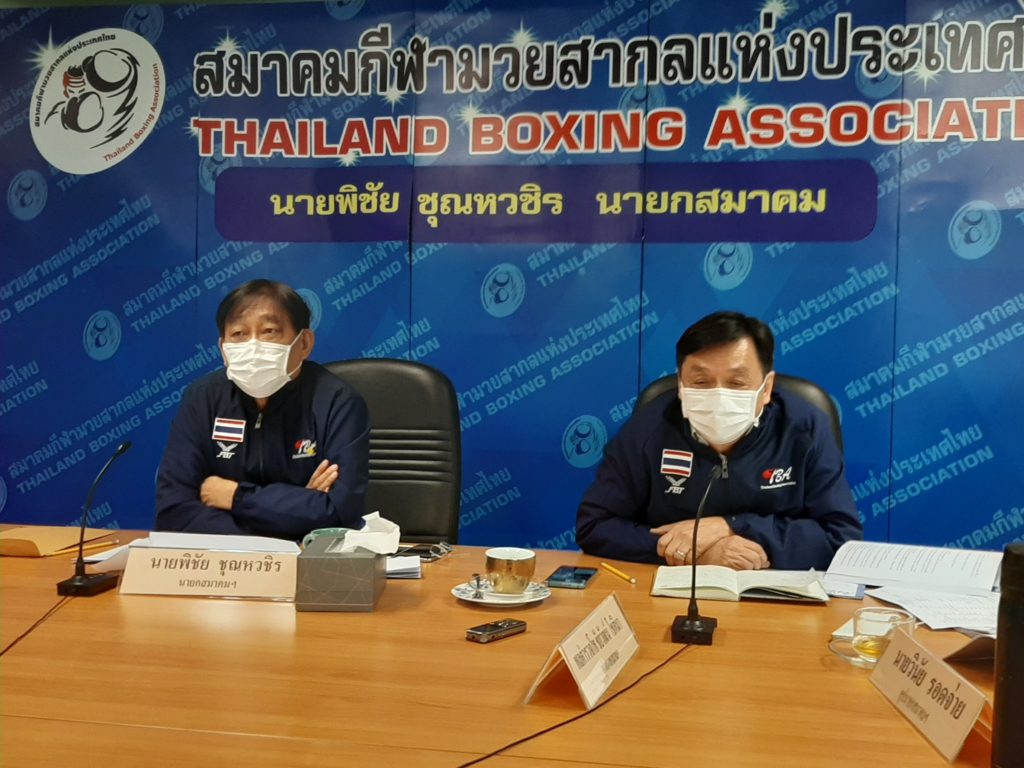 Thailand Boxing Association hold a virtual meeting to negotiate the most important topics during the Covid-19 pandemic. Thailand fought well against the Coronavirus and there are not any new cases in the Southeast Asian country. Thailand is focusing to the Olympic Games and the remaining Qualifiers to achieve top results in Tokyo.
The President of the Thailand Boxing Association Mr. Pichai Chunhavajira led the Online General Meeting from their national office. The Secretary General of the Thailand Boxing Association Lt. General Mr. Chaiwat Chotima is the Vice-President of the Asian Boxing Confederation who attended also in the first Virtual ASBC Executive Committee meeting in the recent days.
The Board members of the Thailand Boxing Association attended in the meeting venue following the social distancing rules in masks and further 75 club representatives throughout Thailand joined to the discussions online.
The meeting decided the financial program, the expenses of the Thailand Boxing Association for this year and appointed auditor as well. The Online General Meeting approved the activities and plans of the Thai clubs, teams, national squads for this year and for 2021 fully focusing to the Olympic Games.
Thailand qualified four boxers to the Tokyo 2021 Olympic Games through the Asian & Oceanian Olympic Boxing Qualifying Event. Two of their women boxers as AIBA Women's World Boxing Championships silver medallist Sudaporn Seesondee and 18-year-old Baison Manikon are qualified for Tokyo. AIBA Youth World Champion 19-year-old Thitisan Panmod and three-time Olympian veteran Chatchai Decha Butdee are their male boxers who can surely fight in the next Games.
Don't forget you can keep up with all of the action, news, results and photos by following ASBC on Facebook and Instagram.
ASBC website: www.asbcnews.org
ASBC Facebook page: https://www.facebook.com/ASBC.Boxing/
ASBC Instagram page: https://www.instagram.com/asbc_official/