Htoo, Lo named best boxers in Myanmar national tilt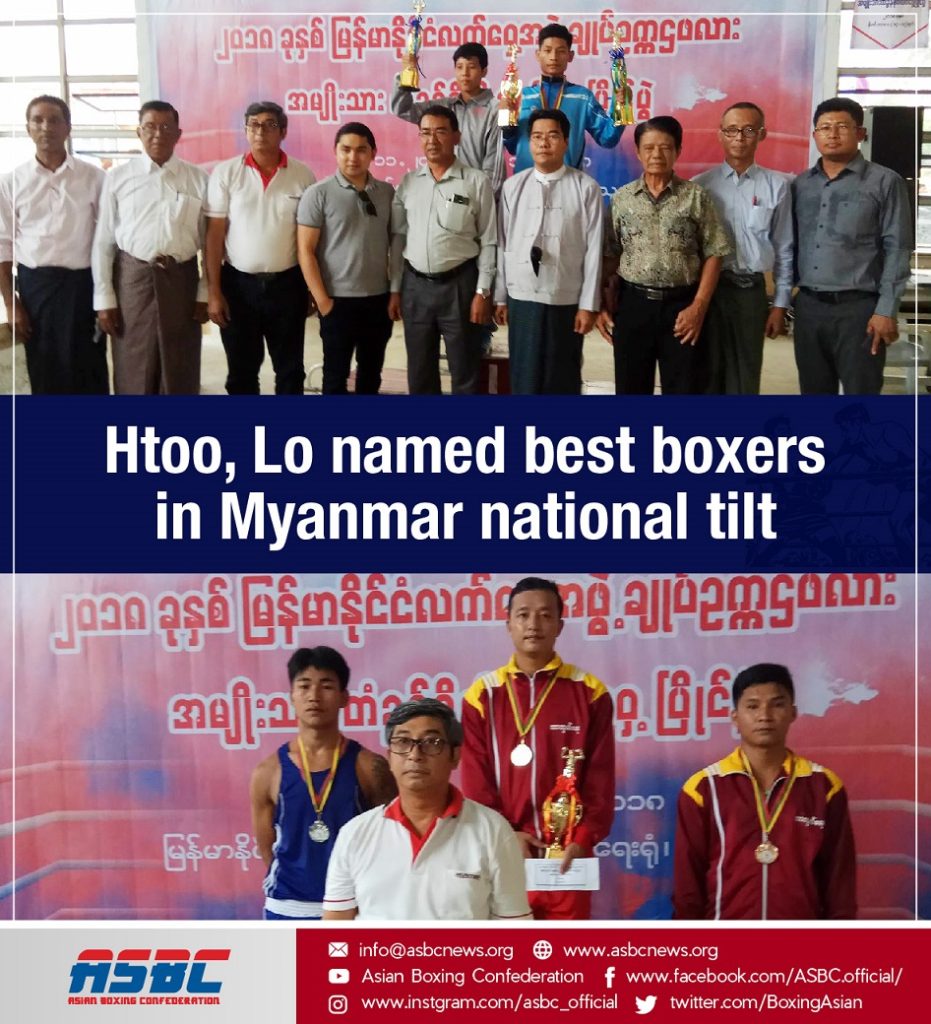 Aye Nyein Htoo and Saw Bwel Ka Lo showed their superior caliber as they were adjudged as best boxers in the Myanmar National Championships 2022 held in the capital city of Naypyidaw.
The two-time Southeast Asian bronze medalist Htoo proved that she is a cut above the rest in the women's division, capping her fiery run in the minimumweight (48kg) class with a dominant win over Thang Nuam Kim.
On the other hand, emerging fighter Lo fittingly ended his stellar run in the men's category by pulling off an upset against veteran Min Nain Kyaw Zaw in the lightweight (60kg) division.
The other notable winners in the national tournament were this year's SEA Games medalists Lin Htut Paing (men's fly-51kg) and Naing Latt (feather-57kg).
A total of five female and 10 male pugilists were crowned champions in the national tilt.
The Myanmar Boxing Federation organized the tourney as part of its early preparations for the SEA Games 2023 which will be held in Cambodia.
List of winners in the Myanmar National Championships 2022

Women's 48kg: Aye Nyein Htoo

Women's 50kg: Mya Moe Thu

Women's 52kg: Nann Aye Mwe Hom

Women's 54kg: Htet Htet Khaing Oo

Women's 60kg: Kay Thwe Nyein

Men's 48kg: Maung Shein

Men's 51kg: Lin Htut Paing

Men's 54kg: Zaw Myint Moe

Men's 57kg: Naing Latt

Men's 60kg: Saw Bwel Ka Lo

Men's 63.5kg: Kyaw Min Oo

Men's 67kg: Zwe Wai Lyan Phyo

Men's 71kg: Aung Thu

Men's 75kg: Thu Ta

Men's 80kg: Aung Swe Mon
Don't forget you can keep up with all of the action, news, results and photos by following ASBC on Facebook and Instagram.
ASBC website: www.asbcnews.org
ASBC Facebook page: https://www.facebook.com/ASBC.Boxing/
ASBC Instagram page: https://www.instagram.com/asbc_official/
ASBC Twitter: https://www.twitter.com/BoxingAsian?s=08