Asians grab 5 more golds, rule Youth World Championships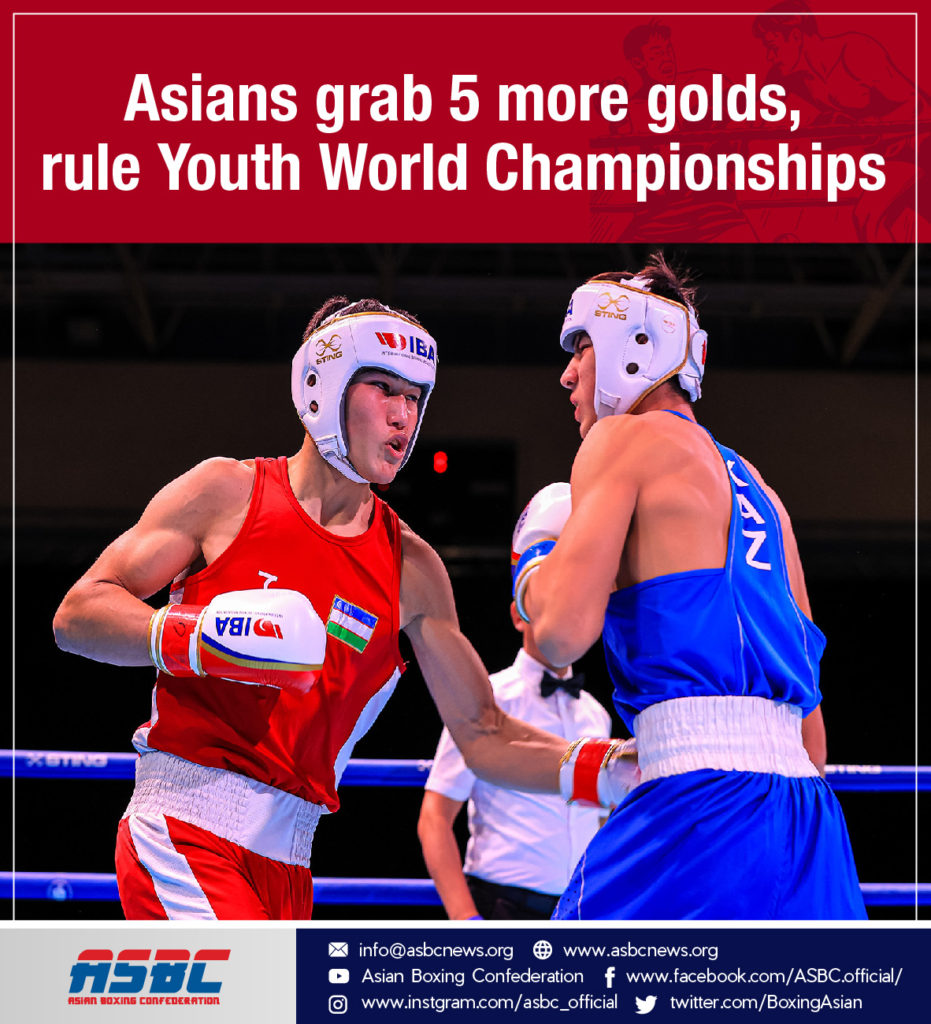 Emerging stars from Uzbekistan, India and Kazakhstan combined for five gold medals on the second day of the finals on November 26 as the Asian contingent dominated the IBA Youth World Championships 2022 at the Ciudad Deportiva Camilo Cano in La Nucia, Spain.
ASBC champions Javokhir Ummataliyev and Fazliddin Erkinboyev as well as Turabek Khabibullayev lorded over their respective weight divisions, enabling Uzbekistan to seize the overall title.
Asian junior titlist Ummataliyev beat Kazakhstan's Nurbek Mursal, 4-1, in men's welterweight (67kg); youth winner Erkinboyev decimated Hungary's Levente Gemes, 5-0, in light middleweight (71kg); and Khabibullayev downed Kazakhstan's Daulet Tulemissov, 4-0, in middleweight (75kg).
India's ASBC champ Ravina came from behind to pull off a 4-3 split decision against Netherlands' Megan De Cler following a review of their final bout in the women's light welterweight (63kg) class.
Kazakhstan's Asian titlist Bakyt Seidish dictated the tune right from the opening bell to post a 4-0 triumph over Germany's Carlotta Schuenemann in the women's welterweight (66kg) division.
All in all, the Asian boxers captured 12 gold, 9 silver and 15 bronze medals in this year's Youth World Championships. Uzbekistan topped the medal table with 5-3-2 gold-silver-bronze followed by last year's overall champion India with a 4-3-4 tally. Kazakhstan tied England at the third spot with 2-2-3 haul.
Don't forget you can keep up with all of the action, news, results and photos by following ASBC on Facebook and Instagram.
ASBC website: www.asbcnews.org
ASBC Facebook page: https://www.facebook.com/ASBC.Boxing/
ASBC Instagram page: https://www.instagram.com/asbc_official/
ASBC Twitter: https://www.twitter.com/BoxingAsian?s=08