Saudi Arabia's best 10 schoolboy boxers train actively in a national training camp in Riyadh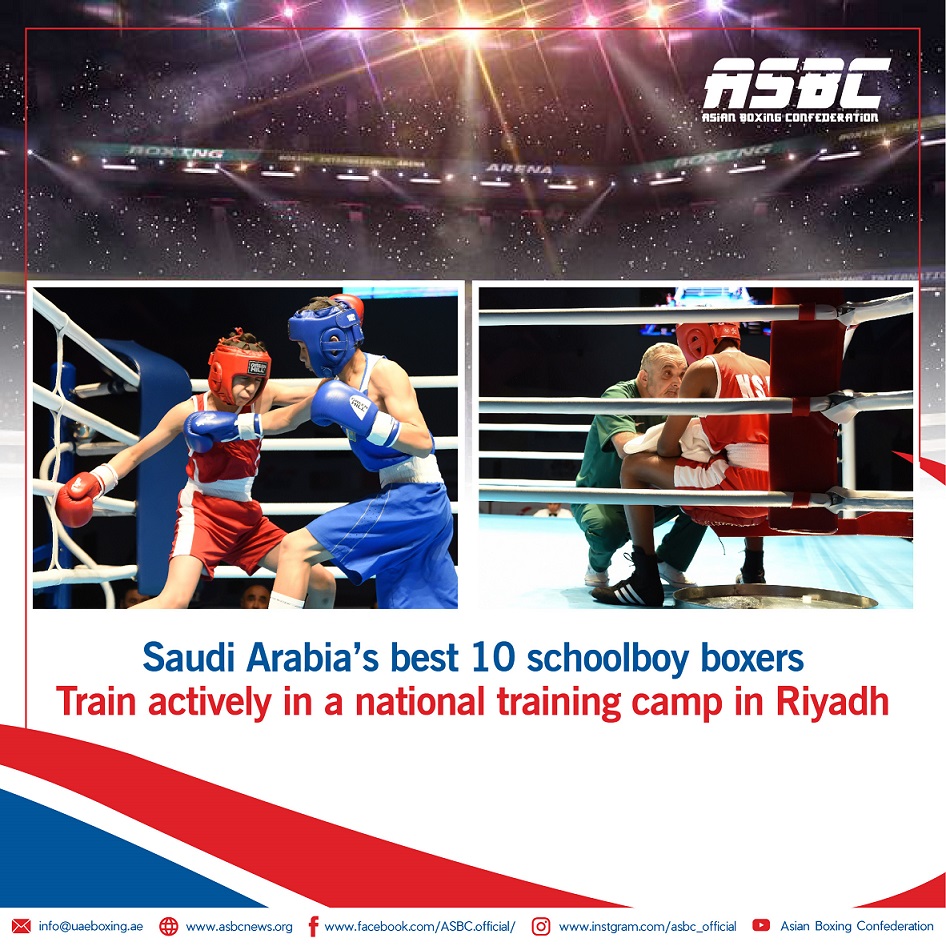 The Saudi Arabian Boxing Federation arranged a training camp for their best schoolboy boxers which will be running through in the whole month. The venue of the training camp is their capital city in Riyadh and the main objective of the preparation is to increase the technical skills of these young 13 and 14-year-old talents.
The new Saudi Arabian national training camp will be finishing only on September 30 therefore the schoolboy talents have the time to develop their abilities and boxing knowledge. Former Algerian and Jordanian head coach Mr. Azzedine Aggoune supports the preparation of the boxers in Riyadh to increase their previous limits.
The Saudi Arabian Boxing Federation invited 10 young boxers to the camp and among them currently four have got enough good skills to compete internationally in the near future according to the head coach of the national team. The other six are still younger hopes who have the potential to introduce themselves in the international events in the upcoming years.
Two of their young 14-year-old talents are more than 180cm tall in spite of the fact that their current weights are less than 63kg. Hamza Hichem's weight class is now 57kg but with that height and his footwork, he could be a surprise in the upcoming international events. Another tall Saudi talent, Muslim Habib Zada is also 14 as Hichem and his weight is currently 63kg. Abdelmalek Ali Al-Ghamri is the third top Saudi Arabian schoolboy in their current team who is the smallest in the squad with his 42kg weight.
Their annual National Championships for the elite, youth, junior and schoolboy levels are under planning in the upcoming weeks and further training camps for various age groups are also among the goals of the Saudi Arabian Boxing Federation. The Saudi Arabian elite team hopes to attend international events still this year but their participation depends mostly on the travelling restrictions and governmental rules.
The Saudi Arabian Boxing Federation launched its new campaign "Practice Boxing and Stay Active" on July 2020 to reach more people and the next generation in the country. The Saudi Arabian Boxing Federation launched a valuable new strategic plan for the next four years until 2024 to increase the level and the quality of the sport. The program and the strategy were introduced for all of the participants and officials before the start of their last National Boxing Championships. The Saudi Arabians attended in the Yekaterinburg 2019 AIBA World Boxing Championships, at the Asian & Oceanian Olympic Boxing Qualifying Event and at the Kuwait ASBC Asian Confederation Schoolboys Boxing Championships in the recent 13 months.
Don't forget you can keep up with all of the action, news, results and photos by following ASBC on Facebook and Instagram.
ASBC website: www.asbcnews.org
ASBC Facebook page: https://www.facebook.com/ASBC.Boxing/
ASBC Instagram page: https://www.instagram.com/asbc_official/