Nguyen Thi Tam leads Team Vietnam in the Asian Games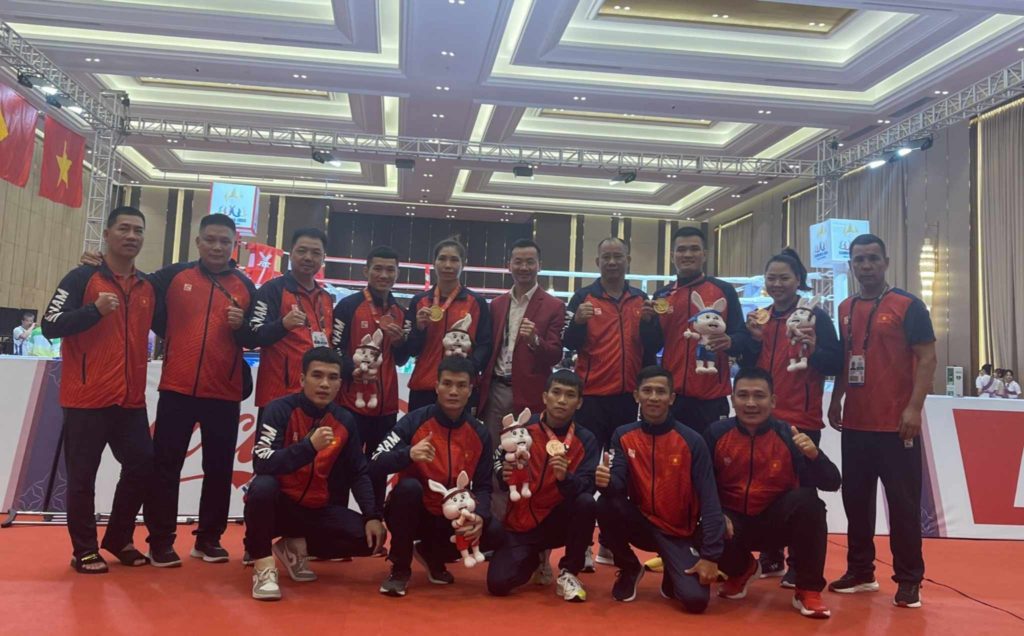 Vietnam selected record number of nine boxers to the Asian Games which will start in Hangzhou, China from September 24. Vietnam's two-time ASBC Asian Champion Nguyen Thi Tam is one of the selected boxers who has strong hopes to achieve a quota for the Paris 2024 Olympic Games.
Vietnam earned only three bronze medals in the boxing history of the Asian Games but the country was able to get these in the last two editions of the multisport event. Le Thi Bang (51kg) and Luu Thi Duyen (60kg) were their bronze medallists in the Incheon 2014 edition while their current female No.1 Nguyen Thi Tam (51kg) achieved the same result at the 2018 Jakarta Asian Games.
Vietnam hosted the 2017 ASBC Asian Women's Boxing Championships in Ho Chi Minh City and the 2022 Southeast Asian Games which were the top highlights in the country's promising boxing life.
Vietnam's best hope is the former Olympian, two-time ASBC Asian Champion Nguyen Thi Tam who represents the country at the busy light flyweight (50kg). She had an in injury after the SEA Games but she has recovered in time to compete in the upcoming Asian Games.
Nguyen Thi Ngoc Tran (54kg) is the bronze medallist from the recent Youth World Boxing Championships and the 19-year-old talent received the right for the first time among the elite boxers to compete in a major championships.
Nguyen Huyen Tran (57kg) is also a young hopeful in their women's national team, while the SEA Games winner Ha Thi Linh is a well-experienced boxer at the lightweight (60kg). The team's fifth female boxer is Luu Diem Quynh who was member of the team already in the 2017 ASBC Asian Women's Boxing Championships.
The male team consists four boxers such as Nguyen Minh Cuong (51kg), the Tokyo Olympian Nguyen Van Duong (57kg), the Southeast Asian Games winner Bui Phuoc Tung (71kg) and Nguyen Manh Cuong (80kg). Nguyen Van Duong and Bui Phuoc Tung are strong punchers, both knocked out several top opponents in the previous years.
Don't forget you can keep up with all of the action, news, results and photos by following ASBC on Facebook and Instagram.
ASBC website: www.asbcnews.org
ASBC Facebook page: https://www.facebook.com/ASBC.Boxing/
ASBC Instagram page: https://www.instagram.com/asbc_official/
ASBC Twitter: https://www.twitter.com/BoxingAsian?s=08