Kazakhstan's London 2012 Olympic Games bronze medallist Marina Volnova – This quarantine is only temporary and we have also positive benefits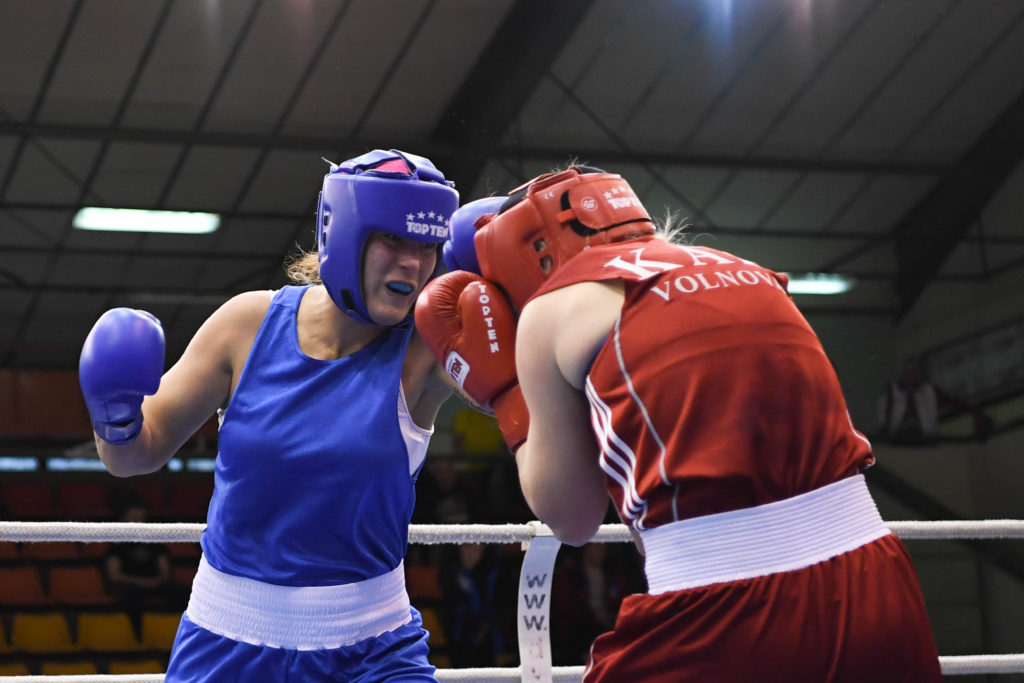 Kazakhstan's Marina Volnova joined to the national team in 2008 and in that year she competed at the AIBA Women's World Boxing Championships in Ningbo City, China. Volnova achieved gold medal at the Astana 2010 ASBC Asian Women's Boxing Championships and she earned silver at the AIBA Women's World Boxing Championships in Barbados in the same year.
The Kazakh boxer moved down to the middleweight (75kg) and advanced to the quarter-finals of the next AIBA Women's World Boxing Championships in Qinhuangdao which result was enough for her to qualify for the London 2012 Olympic Games. Volnova defeated two tough boxers in London including favourite Savannah Marshall and achieved her career highlight, a bronze medal in the Olympics.
Volnova took bronze medal at the Incheon 2014 Asian Games but after that result she focused to her family and gave birth to her children. The Kazakh boxer returned to the world of boxing in 2019 and claimed medals in the international events including the Bocskai Memorial Tournament in Hungary. Volnova is in quarantine as many of the Asian boxers and gave advices to all of the people and underlined the importance of her family life.
"My life remained the same during the quarantine, I take care of my family and train at home as many of the Kazakhs. This self-isolation did not affect my relationship with my husband who works all the time. We are playing, eating, love to sit and drink tea together and I am spending a lot of time with my children.
I would like to advise to all people who are in isolation that do not think that we will stay at home all the time during our life. This is only temporary and it is a good test for all of us and we can enjoy the positive benefits such as we can spend more time with our children, family and loved ones.
The only negative side of this self-isolation is that we are not able to go out with our children and breathe fresh air but I am happy and glad that we are fine. I wish further self-developments to all people who engaged in sport.
I am trying to combine all important things to train well and spend enough time also with my family and be there everywhere in time. My coach schedules my workouts therefore time management is very important for me and I will do my best not to re-schedule anything tomorrow. This quarantine taught me value time, life and our previous life when we attended in boxing events, visited our favourite places. I think we need to value these and live today for the better future. Everything will be fine with us very soon and until that I wish patience and strength to everyone," summarized her opinion Kazakhstan's London 2012 Olympic Games bronze medallist Marina Volnova.
Don't forget you can keep up with all of the action, news, results and photos by following ASBC on Facebook and Instagram.
ASBC website: www.asbcnews.org
ASBC Facebook page: https://www.facebook.com/ASBC.Boxing/
ASBC Instagram page: https://www.instagram.com/asbc_official/