Jordan's historic bronze medal in Tashkent is the result of their continuous progress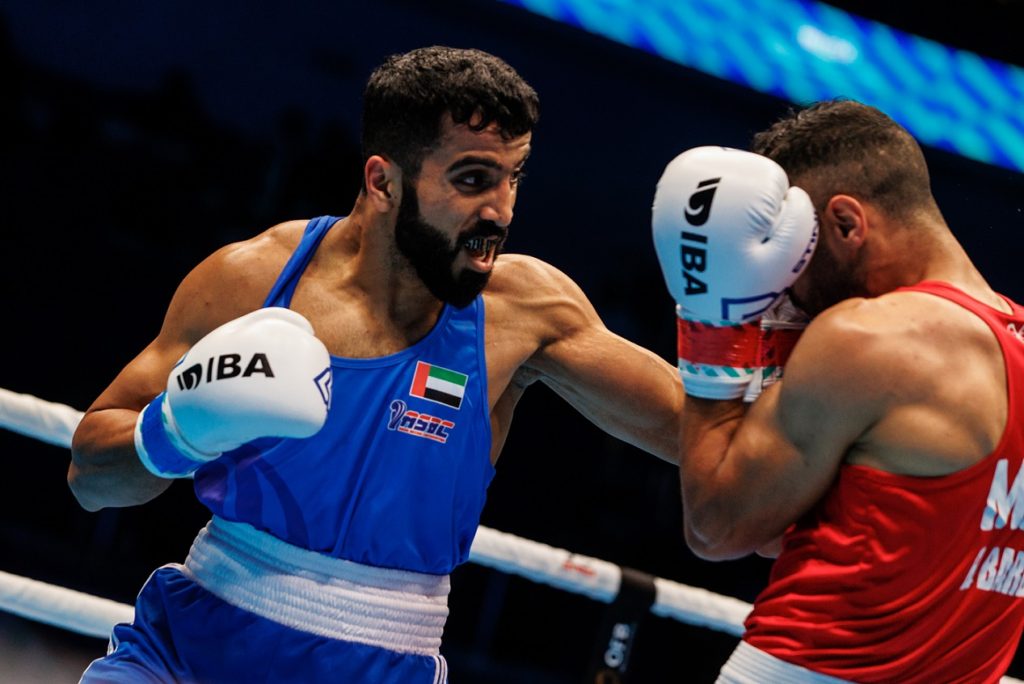 Jordan sent record number of 11 boxers to the IBA Men's Elite World Boxing Championships to Tashkent, Uzbekistan and their ASBC Asian Champion, Mohammad Adnan Abu Jajeh earned a historic bronze medal for the promising country. Four of their boxers advanced to the quarter-finals in the championships which is also record in Jordan's boxing history.
Mohammad Adnan Abu Jajeh is a tall boxer at the lightweight (60kg) and he used his brilliant technical skills to keep his safest distance against such strong rivals as Kazakhstan's Talgat Syrymbetov and Bulgaria's Radoslav Rosenov. Cuba's Erislandy Alvarez was too strong for him in the semi-finals but Abu Jajeh earned his country's first ever World elite medal.
The ASBC Asian Champion Hussein Iashaish was the Seed No.2 at the light heavyweight (80kg) in Tashkent where he had a tough opener against Uzbekistan's ASBC Asian U22 Champion Jasurbek Yuldashev. He managed to win that contest but the gold medallist of the championships, Kazakhstan's Nurbek Oralbay eliminated him in the quarter-finals on their re-match after Amman.
Yousef Iashash eliminated three strong opponents including Armenia's European U22 Champion Artur Bazeyan before the eventual winner Abdumalik Khalokov stopped him in the quarter-finals of the featherweight (57kg). The ASBC medallist Odai Riyad Al-Hindawi was also near to take a medal in Tashkent and only Russia's Sharabutdin Atayev could stop him in the quarter-finals.
Jordan hosted the 2022 edition of the ASBC Asian Elite Boxing Championships and the ASBC Asian Youth & Junior Boxing Championships, furthermore the 2020 Asian & Oceanian Olympic Boxing Qualifying Event. These competitions supported the development of their boxing team to achieve a historic result in Tashkent.
Don't forget you can keep up with all of the action, news, results and photos by following ASBC on Facebook and Instagram.
ASBC website: www.asbcnews.org
ASBC Facebook page: https://www.facebook.com/ASBC.Boxing/
ASBC Instagram page: https://www.instagram.com/asbc_official/
ASBC Twitter: https://www.twitter.com/BoxingAsian?s=08