Introduction of ASBC Board of Directors member Ms. Rasha Alkhamis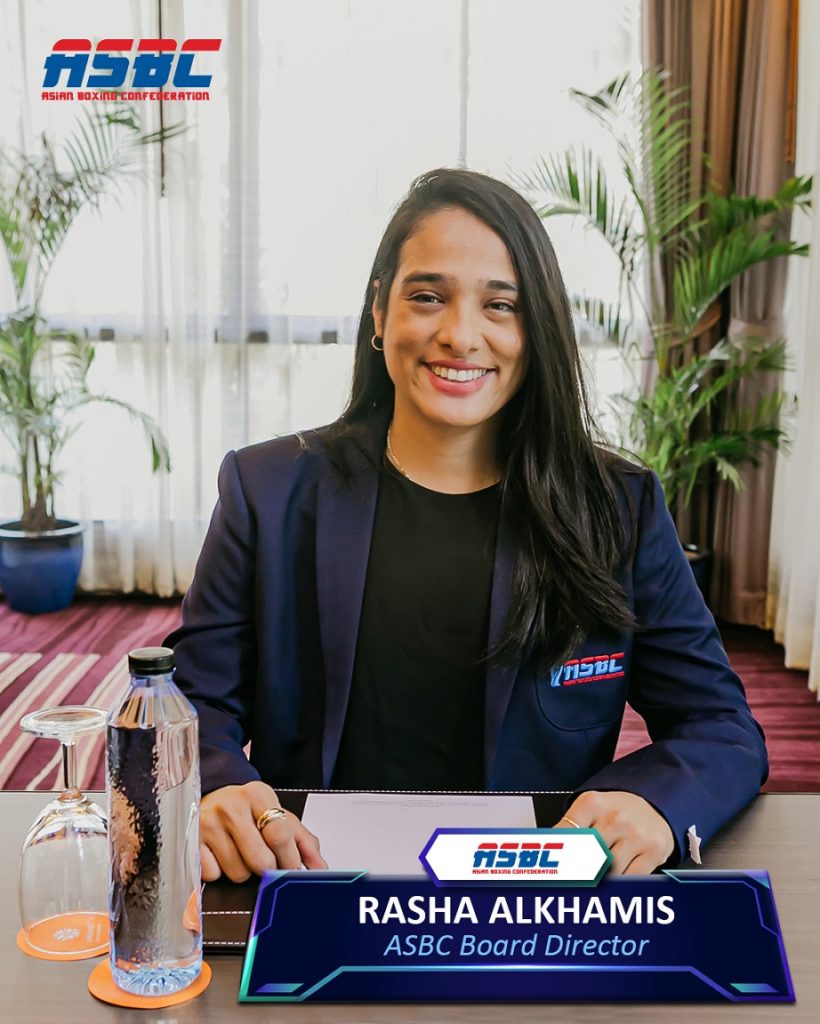 Ms. Rasha Mohamed Alkhamis of Saudi Arabia is one of two female members of the new ASBC Board of Directors, having been elected last March in the confederation's Extraordnary Congress in Amman, Jordan.
She is a Board Member at the Women's Committee of the Saudi Arabian National Olympic Committee.
Ms.Alkhamis completed her studies at the King Saud University in Riyadh where she finished her Bachelor of Science degree in Business Administration. She pursued further studies at the University of Southern Carolina, USA where she obtained her Masters degree in 2015.
She worked in Los Angeles from 2014 to 2016, holding various positions such as Independent Event Coordinator, Assistant Director of Strategic Partnerships and Government Affairs Associate.
Sports however, has always been close to her heart, as evidenced by the fact that she played soccer and was responsible for putting up several teams. She also tried her hand at coaching in the sport.
The energetic sportslady returned to Saudi Arabia in 2017 and worked there in several reputable firms such as the Octagon, McKinsey & Co., and Ernest & Young.
She was the first certified female in the Saudi Arabian Boxing Federation in 2018 and she trained 215 female students in boxing classes at the King Saud University.
Ms. Alkhamis became a member of the Board of Directors at the Saudi Arabian Boxing Federation in February 2019. In the same year, she was appointed as member of the ASBC Women's Commission.
Ms. Alkhamis has also been appointed as the Vice-President of the Saudi Arabian Boxing Federation in March 2021.
Aside from her role in the ASBC Board, she was also appointed by President Pichai Chunhavajira to be a member of the ASBC Council, which will recommend policy decisions in the interim between Board meetings.
Don't forget you can keep up with all of the action, news, results and photos by following ASBC on Facebook and Instagram.
ASBC website: www.asbcnews.org
ASBC Facebook page: https://www.facebook.com/ASBC.Boxing/
ASBC Instagram page: https://www.instagram.com/asbc_official/
ASBC Twitter: https://www.twitter.com/BoxingAsian?s=08