ASBC Future Stars – Iran's new sensation 8-year-old Ali Khodadadi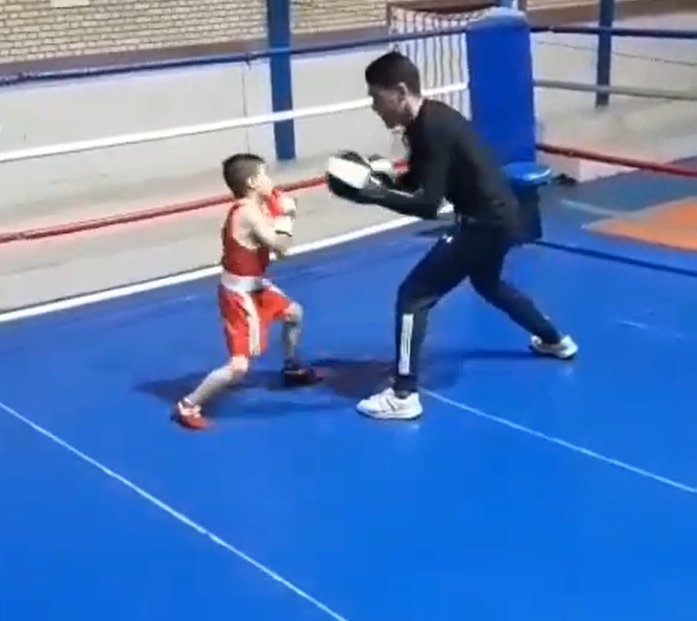 Iran's boxing life is in strongly developing stage to find the way back to their glorious previous decades. Their superb new talent 8-year-old Ali Khodadadi impressed the whole country with his fantastic boxing and sparring video which we share in all channels of the Asian Boxing Confederation.
Iran's Ali Khodadadi was born in 2012, he is only 8-year-old but could be one of the ASBC Future Stars. Ali Khodadadi lives and trains in the city of Isfahan which is located in Central Iran, 400km south of the capital and famous of its Persian architecture.
Ali Khodadadi's coach is an experienced trainer, Mr. Ali Alizadeh since the beginning of his boxing career. Khodadadi's speed and technique in that young age is incredible, his sparring skills are better than many of the schoolboys and junior boxers.
Iran has got seriously high number of talented schoolboys and kids who could be the future stars of the country and the Asian continent. The resident of the Iranian Boxing Federation Mr. Hossein Souri is active and he believes the strong developments of the country. His mission is to double the number of the total number of boxers in Iran and raise the popularity of boxing into the top sports of the country.
Don't forget you can keep up with all of the action, news, results and photos by following ASBC on Facebook and Instagram.
ASBC website: www.asbcnews.org
ASBC Facebook page: https://www.facebook.com/ASBC.Boxing/
ASBC Instagram page: https://www.instagram.com/asbc_official/