A professional boxer, US-born Walter Sarnoi Oupathana represents Laos at the ASBC Asian Elite Boxing Championships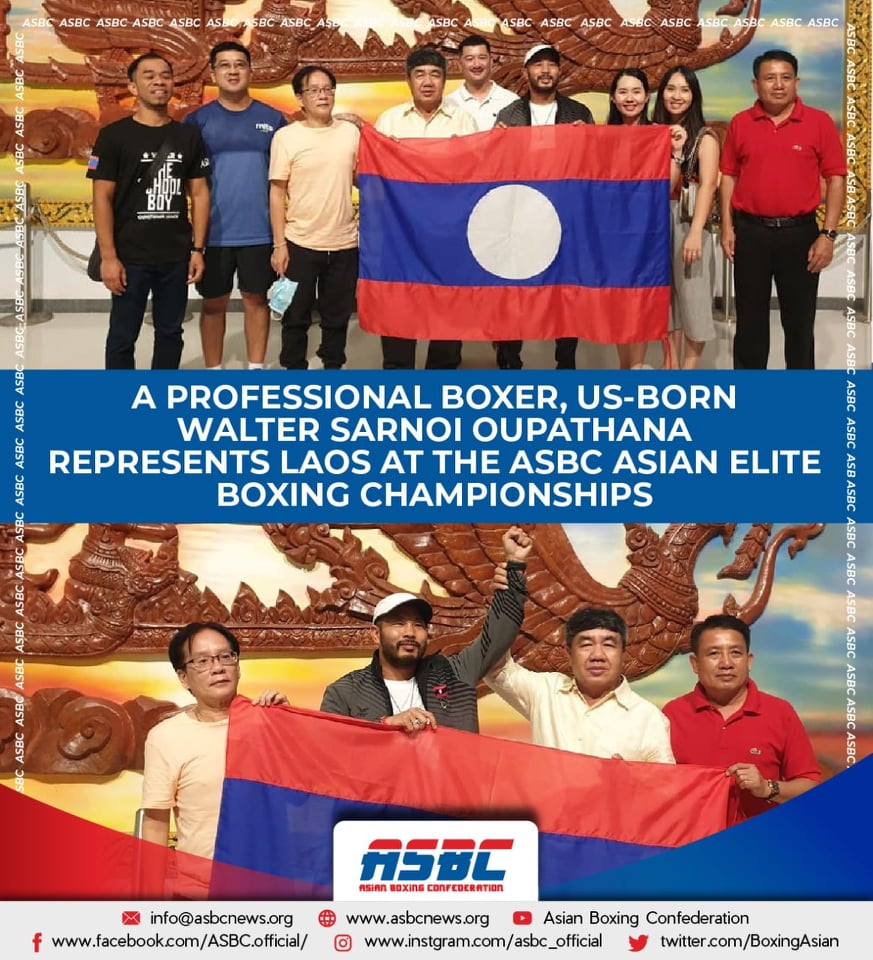 Laos never sent boxers to any competitions to the Western Asian region but their Walter Sarnoi Oupathana is ready to do a debut for the Southeast Asian country in the upcoming ASBC Asian Elite Boxing Championships. The US-born professional boxer represents Laos in Dubai where he will be attending at the lightweight.
The ASBC Asian Elite Men's and Women's Boxing Championships will be starting from the 21st of May and it is extended until the 1st of June in the new venue in Dubai. Laos has been preparing also to the Southeast Asian Games which is scheduled to be held in Hanoi, Vietnam in November 2021. The management of the Laos Boxing Federation is planning to arrange their National Championships in the end of the year.
Walter Sarnoi Oupathana was born in a Lao-descent family in California, in the United States on 23 June in 1986. Her mother had to work as a single when he was born who sent her to a Mexican Family to take care of him until his age of 13. Following those experiences as a child, he speaks Spanish fluently besides to his mother tongues.
Sarnoi began boxing in California in 1999 and he had 100 amateur contests in the United States until 2008. He claimed silver medal at the 2003 US U19 National Championships and at the 2005 US National Golden Gloves Tournament. Following those amateur events, he turned to professional in 2008 and won 25 out of his 29 contests. Sarnoi won Latino and US professional titles at the featherweight and super featherweight in 2018 and in 2019.
Don't forget you can keep up with all of the action, news, results and photos by following ASBC on Facebook and Instagram.
ASBC website: www.asbcnews.org
ASBC Facebook page: https://www.facebook.com/ASBC.Boxing/
ASBC Instagram page: https://www.instagram.com/asbc_official/
ASBC Twitter page: https://www.twitter.com/BoxingAsian?s=08